Come celebrate our 50th anniversary with us!
1967 marked the
birth of Fermilab
. That year the lab hired its first employees and began operations in Illinois.
To celebrate our 50th anniversary, we are offering numerous events for the public to enjoy, to find out more about our laboratory, and to learn about the research we do to advance humankind's understanding of energy, matter, space and time. Fermilab has an exciting history of discovery and innovation and has made important contributions to the ultimate goal of understanding how the universe works. And we have ambitious plans for new research projects in the years ahead.
The highlight of 2017 will be our big, free Open House on Saturday, Sept. 23. This free event will be a rare opportunity to see parts of the laboratory that are usually closed to the public. Tours, science demos, and other activities will be available for all ages. We'll post more about the Open House and registration information in early August.
In the meantime, we welcome you to tour our laboratory, see our exhibits, take in a show, view our art gallery, enjoy the view from the 15th floor of Wilson Hall and ask a scientist about the universe. Our site is open to the public every day of the year, and we offer many education, arts and visitor programs for the public to enjoy.
Here are the main events we have planned for 2017:
Saturday, Sept. 23, 2017
10 a.m.-4 p.m.
FREE
Tour our experiments
See our accelerators
Enjoy hands-on science activities
Visit Wilson Hall, the prairie and technical facilities
Interact with scientists in Europe, South America and South Dakota
Say hi to a bison
Fermilab is located 45 miles west of Chicago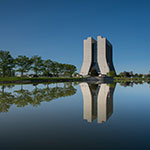 DPF 2017 conference
July 31-Aug. 4
The American Physical Society Division of Particles and Fields will hold their 2017 meeting at Fermilab. The meeting brings the members of the division together to review results and discuss future plans and directions for the field of particle physics. Registration is required.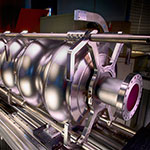 Chicago Council on Science and Technology talks Fermilab
Wednesday, Sept. 6, time TBA
Fermilab takes to downtown Chicago: Three scientists will discuss the cutting-edge research in Fermilab's future: its research in cosmology, cutting-edge particle accelerators and supercomputing. A Q&A will follow. The event is free and will take place at Harold Washington Center.
Lecture: Enrico Fermi: Architect of the Atomic Age
Friday, Sept. 15, 2017, 8 p.m.
University of Pennsylvania scientist Gino Segrè and writer Bettina Hoerlin discuss the incredible achievements of Fermilab's namesake, Enrico Fermi, especially how he was shaped by history and how he, in turn, shaped history. Tickets are required.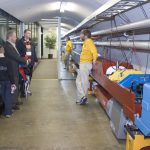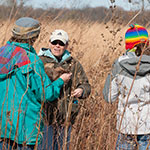 Prairie Seed Harvest
Saturdays, Sept. 30 and Oct. 28, 10 a.m.-2 p.m.
Help restore tallgrass prairie at our seed harvest. This long-standing tradition complements the vision of founding director Robert Wilson to surround those working on the smallest pieces of nature with a natural laboratory. We'll present on 50 native plant and animal species. Hot dog lunch is provided.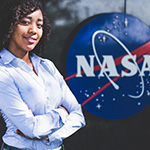 Lecture: Mars 2020 and the Importance of Planetary Protection
Friday, Oct. 27, 8 p.m.
Moogega Cooper of Jet Propulsion Laboratory discusses the NASA's Mars 2020 rover mission, which is designed to investigate key question related to the habitability of Mars. She'll describe planetary protection and why it is an important aspect of space exploration. Tickets are required.
In addition to these special events, Fermilab offers numerous tours and programs throughout the year:
Science and education programs
For more information and a calendar of all public events, visit events.fnal.gov.